Meet our storytellers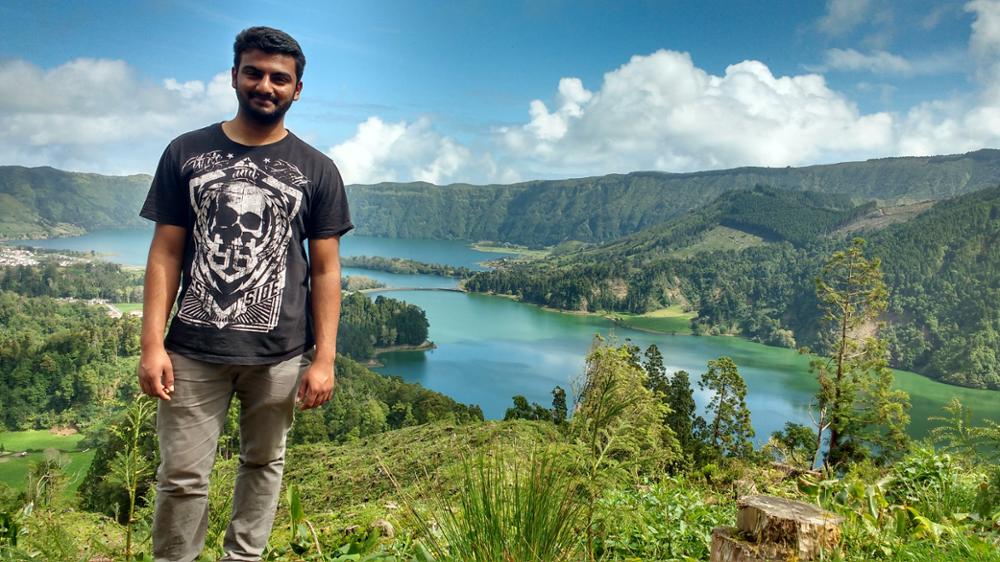 Jordan Pereira |3rd Year, Bachelor of Commerce | Travel Destination: Austria

"My time abroad was something special to me. It was filled with so many first experiences and times where going out of my comfort zone really paid off. Going in with no expectations & the mindset of saying "I'm in" to every opportunity has led me to build an international group of great friends, travel to some unique places, try new and amazing foods and drinks, to learn more about people and cultures, and the importance of good company. The whole exchange wouldn't have been possible if it weren't for UOIT. The marketing of the international program really brought the opportunity to my attention and persuaded me to study abroad. The guidance and preparation from the international office was useful to help me better understand how to live in a different country with different values and culture. I appreciated the periodic contact from members of the international office while I was away so that I knew there was always someone who would help me. All in all, UOIT helped me every step of the way."
Taylor Egan | 2nd Year, M.Eng Electrical and Computer Engineering
"There's a world out there to see and you have to go and check it out. UOIT gave me the opportunity to get out of the classroom and explore a different part of the world. Through my exchange, I was able to develop a better understanding of how different countries are integrating renewable energy to better the world for tomorrow."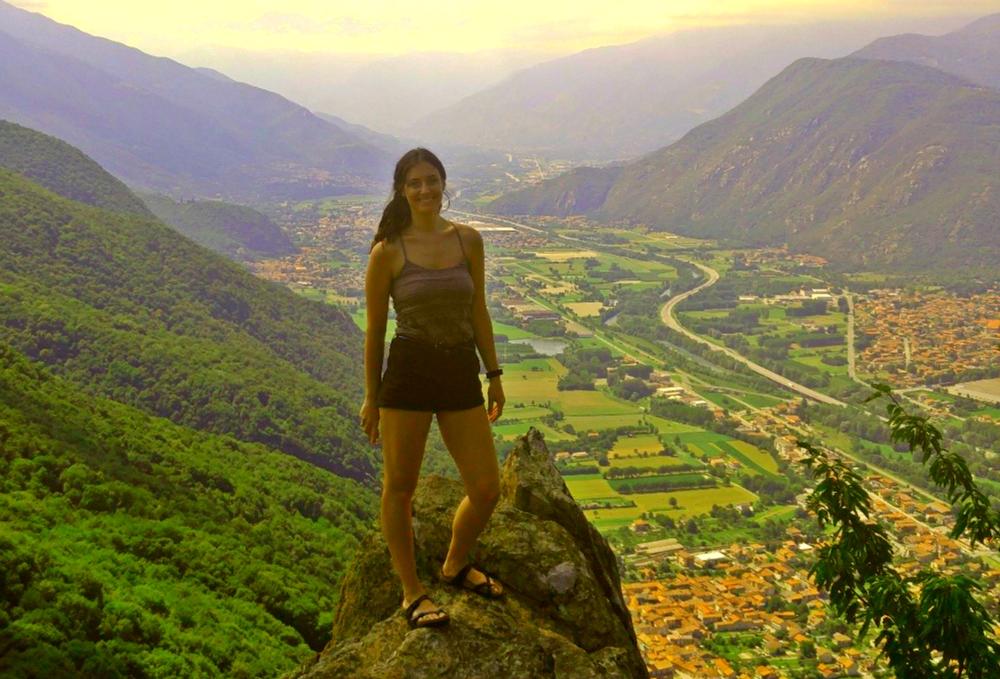 Veronica Cavallari | Candidate for M.Sc in Materials Science | Travel Destination: Italy
When I first looked into studying abroad I really only wanted to see the ins and outs of a research lab in another country, but my experience turned into so much more than that. Moving abroad means dropping everything, leaving your comfort zone and immersing yourself into a new and beautiful culture. Moving abroad isn't just about adding something to your resume, it is something that you will always look back on and have memories that you will cherish.
After being in Torino, Italy for 3 months I learned much more than just a new lab technique. I learned patience when communication felt impossible, perseverance when life decided to throw challenges at me and appreciation for the life of another culture. One of the greatest things that this experience gave me is a whole new appreciation for the life I have in Canada. I think if you know of an opportunity to travel and study abroad you should do everything in your power to make it happen. With thanks to the International Office at UOIT, I was able to fulfill my dream of moving abroad and now get to check that off my list!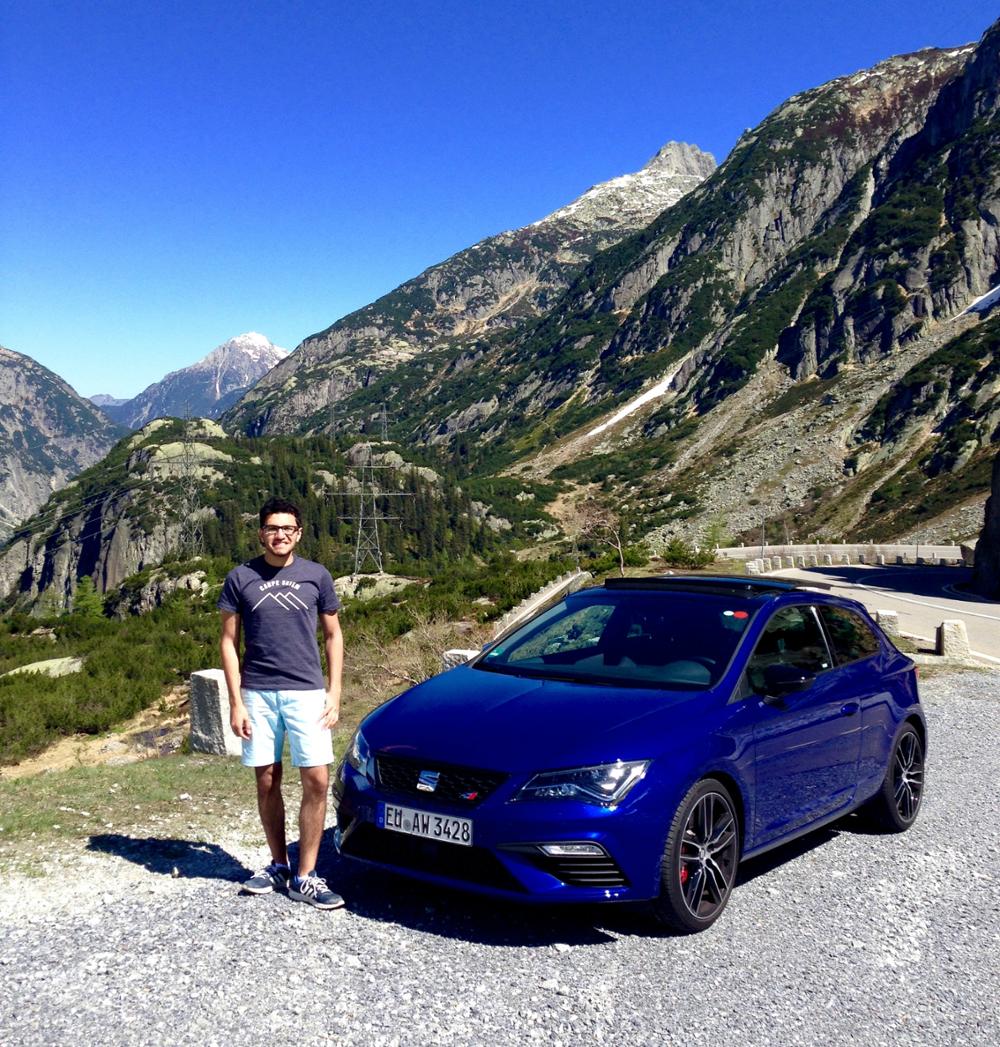 Raphael Boulis | B.Eng Automotive Engineering | Travel Destination: Germany
"Working with this multinational team abroad has been a very humbling experience. Thanks to UOIT exchange office, Karlsruhe University of Applied Science and my supervising professor Dr. Maurice Kettner this dream of participating in research abroad was made possible. My stay at the university far exceeded my expectations interns of learning and mastering new skills. Finally, thanks to an amazing work environment, and close coordination with Dr. Kettner, a significant amount of work was completed during my period of collaboration. I'm very honoured to be selected as the first student from the university to go to Germany on exchange."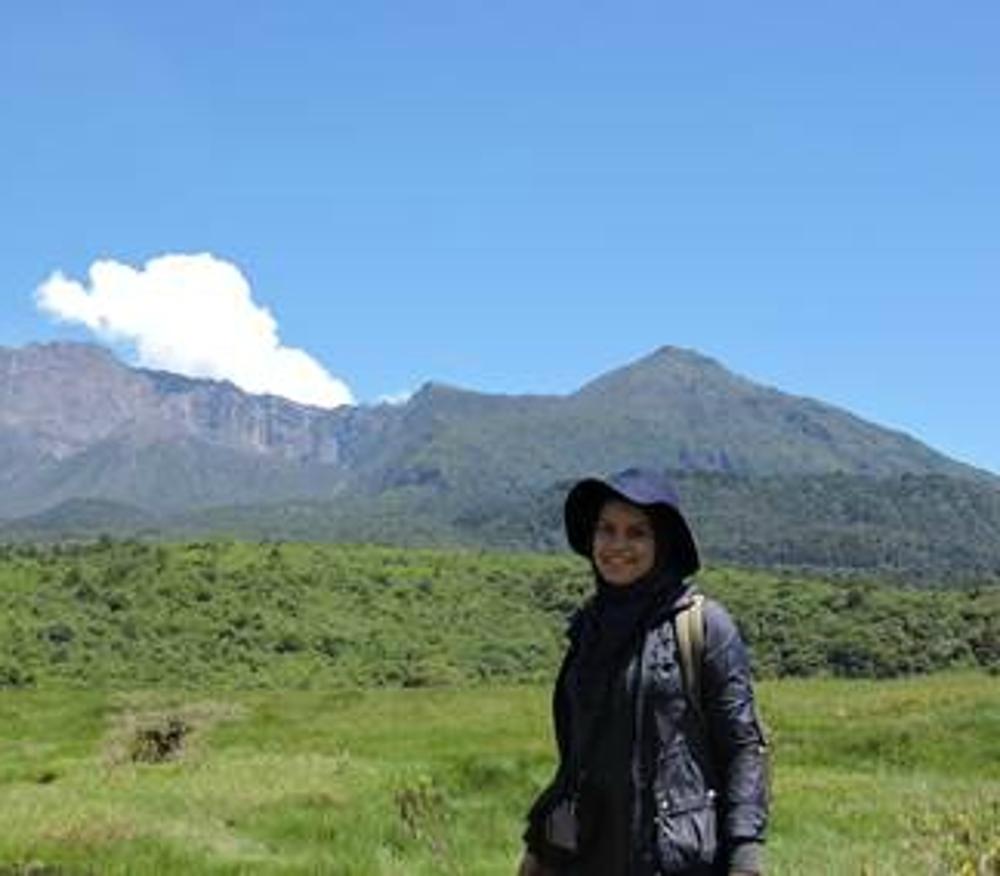 Huda Sarwar | 4th Year, B.Eng Electrical Engineering | Travel Destination: Tanzania
"Through this experience, I was able to integrate well into the city of Arusha and staying for 90 days gave me the time to meet many locals, learn some Swahili, and explore the beautiful landscape present. I feel that this experience allowed me time to self-reflect, and adapt to this new relaxed lifestyle. I have learned many things about myself, and I feel that I have become more skilled in all aspects of my life."
Jessica Moreau |3rd Year, B.Sc. Nursing | Travel Destination: Sweden
"In 2016 I was given the opportunity to attend Linköping University for their Summer Academy. In 2017, I traveled to Tanzania, Africa, as a QEII Scholar through UOIT's affiliation with WUSC. I had a great time on both of my adventures. The International office at UOIT was behind me the entire way; checking in to see if I needed anything. They also debriefed with me after and answered any questions I had along the way! If you want to travel, and want to get credit and feel totally comfortable doing it, I recommend visiting the International Office to see what exchanges you may be eligible for! It's a great experience and I wouldn't change it for the world."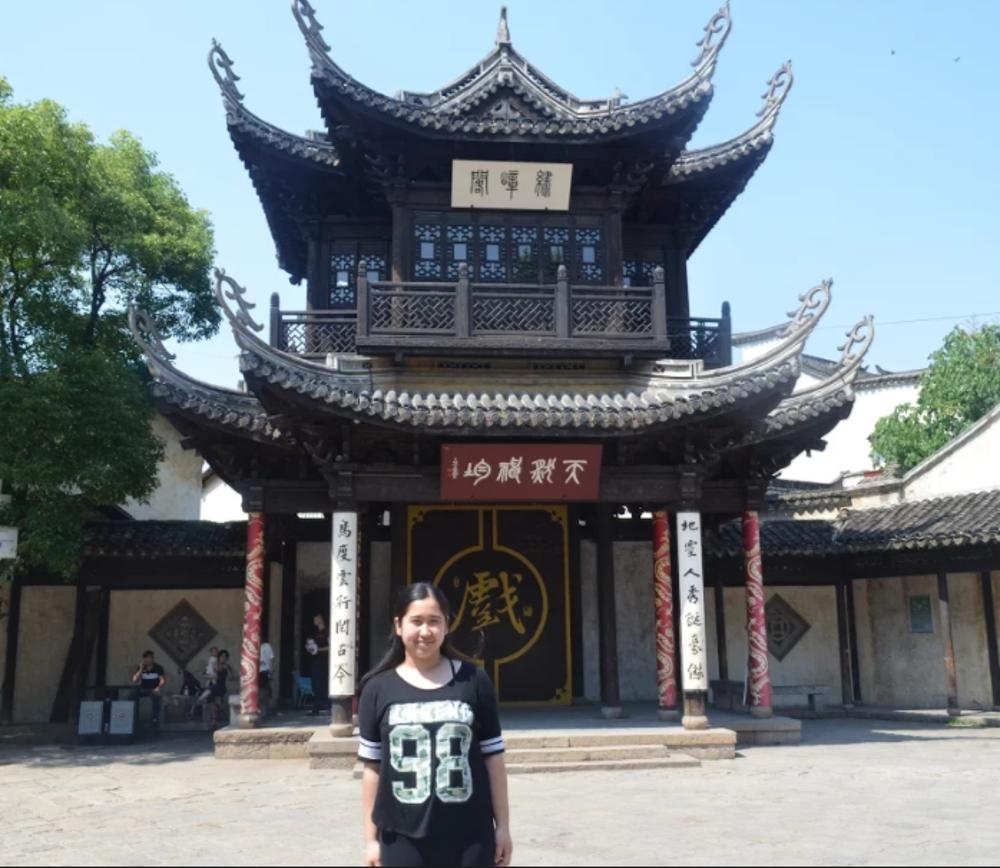 Isabelle Erasquin | 2nd Year, B.Sc. Pharmaceutical Chemistry| Travel Destination: China
"My exchange experience is definitely an eye-opener, and it allowed me to travel one of the countries I have been wanting to visit, China. The exchange is unforgettable because I made memories with new friends. I would definitely come back to China, and I would like to do an exchange again whichever country that may be."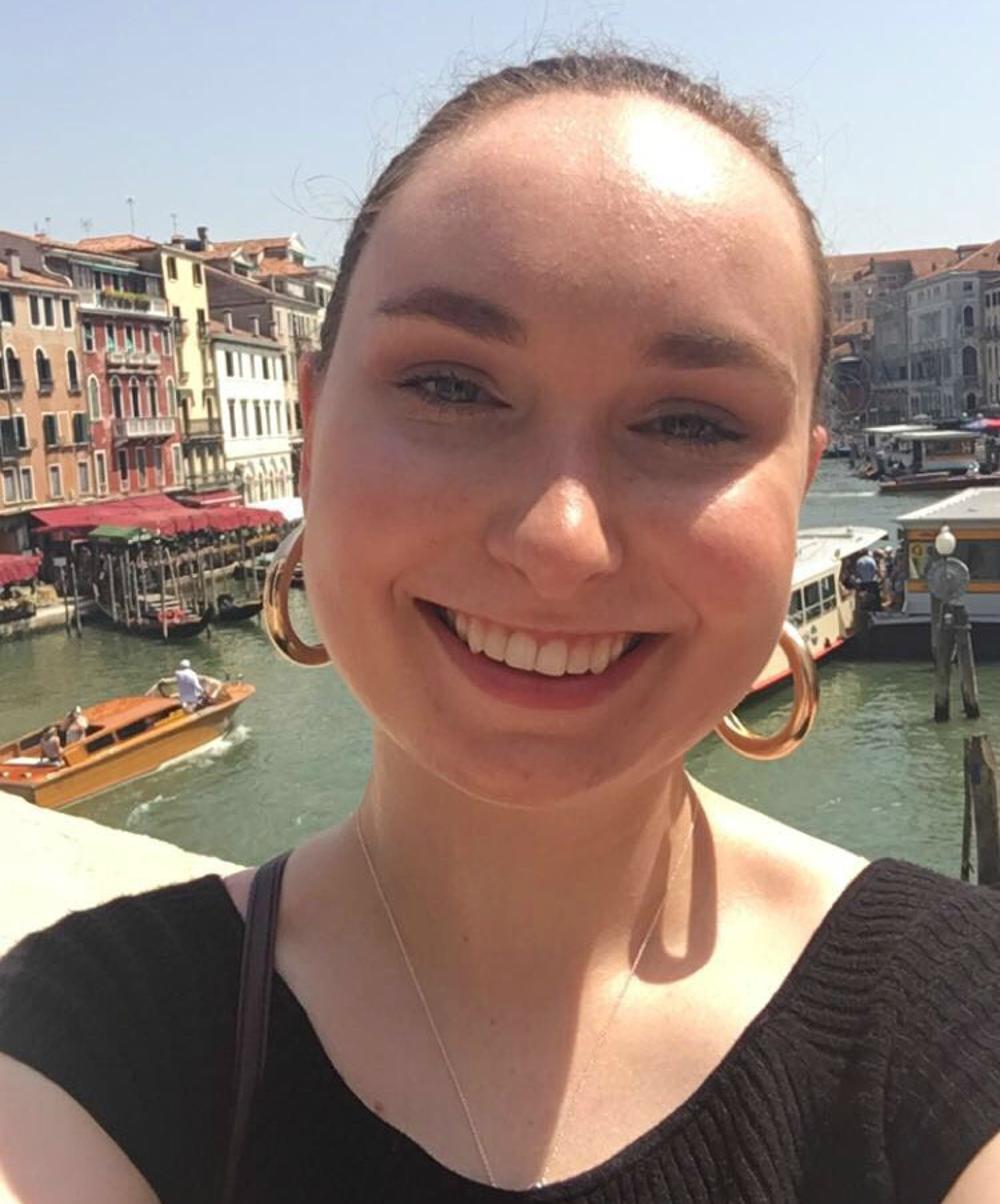 Hailey Fielder | 3rd Year, B.Eng Electrical Engineering | Travel Destination: Austria
"UOIT's International, Student Awards, and Engineering Advising offices were all incredibly helpful during the application process and while preparing for my study time abroad. The International Office conducted a meeting to discuss everything from, budgeting, safety precautions, and how to make the most of my time in a new country."

Clifford Clapp | 3rd Year, Bachelor of IT and Networking Security | Travel Destination: Austria
"While abroad I had found that living in Austria was a lot more relaxed than in Canada. Almost all the stores were closed in the small towns during Sunday which took a little getting used too. The UOIT international office provided a lot of assistance getting everything setup initially. The international office set up the email communication between the professor in Austria and myself and informed of the visa requirements."

Rachit Desai | 3rd  Year, B.HSc Medical Lab Science | Travel Destination: Singapore
"UOIT International Exchange was an incredible once in a lifetime opportunity. This experience was exceptional. The time that you are on exchange is going to be one of the best memories you will have of university. You will meet many new people, discover new things about yourself and gain a new perspective. This is an incredible experience everyone should pursue."

Pranav Yadav| 3rd Year, B.Eng Software Engineering | Travel Destination: India
"The opportunity provided by UOIT to conduct research abroad is one to remember. I have learned an extreme amount during my stay here at IIT Ropar, as well as, traveled throughout India forming unforgettable memories. This was a once in a lifetime experience which I took full advantage off and would recommend future students to partake in such a wonderful opportunity."

Kayla Treflik | 3rd Year, B.Sc Chemistry | Travel Destination: UK
"When UOIT's International Office came into my lecture to tell us about the amazing opportunity to travel to Cardiff, UK and work in a research lab for three months, I knew it was something that I just had to do.  My time there was amazing; I met an astounding amount of new people, both in chemistry and in other fields of science.  I have learned so many new lab skills and improved on the skills I already had.  I will never forget my experience and I know it will only help me in my future.  I want to thank Scott and Shannan and everyone else who made my trip possible from the bottom of my heart.  I encourage everyone who can to take an opportunity like this because it is something that you will not regret."

Manpreet Pabla | 4th Year, B.Eng Automotive Engineering | Travel Destination: Austria
"My experience abroad to Austria was absolutely breathtaking. Everything from the natural scenery to the historic landmarks and the people we were surrounded by was a pleasure to be able to encounter. Since Europe has so many close neighboring countries, I was also able to visit Germany and Hungary while I was there as well. The landscapes and architecture were truly spectacular, and I could keep taking photos forever! Furthermore, attending the ISA4EW at the University of Upper Austria & Applied Sciences helped to broaden my knowledge on many aspects of STEM programs from the perspective of a different country. Moreover, I'll never forget all of the memories I made with the 29 individuals from 13 different countries who attended the university with me. As an individual, I believe I have grown and learned so much from this trip. I'm glad I made the decision to travel abroad like this since it has exposed me to so many new things, which I most likely would have never been able to experience and enjoy otherwise."

Angela Skopyk | Ph.D. Applied Bioscience | Travel Destination: Australia
"I was invited to the University of Technology Sydney as an honorary faculty researcher by Dr. Shari Forbes, Director of the Australian Facility for Taphonomic Experimental Research (AFTER). This allowed me the rare opportunity to conduct human research trials alongside Dr. Forbes team and, in doing so, I was able to expand my research tremendously. I traveled into the countryside of Sydney frequently where the views of the Blue Mountains are breathtaking, visited the Powerhouse Museum where there was a rare ancient mummy exhibit, was tethered to a safety rail and walked the Sydney Tower Eye SkyWalk tour! There are too many more great memories to list but my favorite by far was the spectacular Vivid Sydney annual festival where I saw many displays such as famous Sydney landmarks like the Harbor Bridge, the Sydney Opera House and the Museum of Contemporary Art Australia lit with amazing artistic graphics. My life has been forever enriched with these memories."